–James Corden took Sia on a ride in the latest segment of Carpool Karaoke. (Was I the only one hoping for some old school Zero 7 songs?) Of note: she explained her refusal to show her face is tied to her past as an addict.
-Alleged audio from Kanye West's backstage meltdown at SNL has leaked and it's not good. Tidbits include: "They took my fuckin' stage off of SNL, without asking me. Now I'm bummed. That and Taylor Swift, fake ass. Now I ain't gon' do this."
–Gwen Stefani admits that her new song is about Blake Shelton. Really? 'Cause you guys were doing such a bang up job keeping it on the DL 'till now.
–Rihanna said she had to bail from her scheduled Grammy performance because she came down with bronchitis – –but did she really?
-Speaking of the Grammys, you can see an upset Taylor Swift mouth the words "I missed that note. Did you hear it?" in this clip.
–Justin Bieber tries to cover up his Selena Gomez tattoo. This month.
–Channing Tatum, what a jerk.
–Henry Cavill insists that his 19-year-old girlfriend is really mature for her age and that they have plenty to talk about.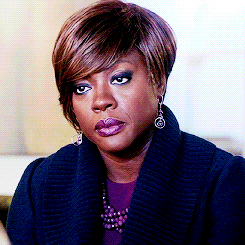 –Vanessa Hudgens and her boyfriend are under investigation — for carving their names and a heart into a rock. Wait, is lameness illegal now? I'm in supes troubs.
-The first image from Guardians of the Galaxy shows teeny tiny baby Groot!
-Does anyone else get weirdly nervous when Ben Affleck and Jennifer Garner spend lots of time together?
-Whoa. The head of ABC was just unceremoniously dumped. Apparently, Disney wants the network to focus on less Shonda-ish shows and more "CBS-style procedural crime series like NCIS." Ruh roh. On the plus side, he  replaced by the sister of the girl who played Francie on Alias! (I once overheard someone in an elevator say "Francie doesn't like coffee ice cream" and it took everything in me not to throw myself at her and cling like a leech…)
–Nina Dobrev might have moved on from Austin Stowell to, um, Chace Crawford. Yeah, what you're thinking right now is what I'm thinking too..
–Adele let her son dress up like Elsa from Frozen when they went to Disneyland because she's wonderful.
-This is so fun: you know all of those photos floating around today of Kate Middleton learning how to blog? That's my friend's hubby showing her the ropes!
-Everyone assumed the New Yorker story we'd all be talking about this week would be the one about TMZ, but it's actually the heartbreaking article on how NYPD Blue and Deadwood creator David Milch gambled away his $100 million fortune. Sad, sad stuff.
-Britney Spears told her Vegas audience that she's looking for "a hot nerd, like, a really hot guy, with a really big penis." Gurl. Don't say stuff like that out loud. Also:

-I kinda feel bad for EW. They finally decide to give The 100 some love with a huge print spread, and it comes on the heels of its first shark jumpy ep.
-HBO's Vinyl tanked in ratings. Gee, it's almost as if viewers are sick of watching tortured middle-aged guys searching for purpose while mansplaining to every woman they meet. Crazy.
-I've given up on Supergirl, but I love that Lexi Alexander is directing the next two eps. She's my hero on Twitter.
–Meryl Streep is a terrible opera singer ever in this promo for Florence Foster Jenkins.