-Thanks to Hamilton, the Tony Awards delivered their best overnight ratings in 15 years. I'm still not sure why they chose to sing "Yorktown" instead of, say, "Wait for It," but the Ham performance was still amazing, as was Lin-Manuel Miranda's incredible speech-sonnet.
-Speaking of Hamilton, this is the best story about it I've ever read. And it's on a sporting website. I don't understand life.
-The Tony red carpet was all about yellow, floral prints, and Keri Russell's insane post-baby body. Seriously, she had a baby like, 9 minutes ago!
-Meanwhile, the best bits of the Tonys seemed to happen during the commercial breaks, like when Jake Gyllenhaal, Sean Hayes, and James Corden sang 'A Whole New World."
-This is a great deep dive into the behind-the-scenes workings on the UnREAL set, including the creator's clashes with exec producer Marti Noxon, and the network's insistence the show bring Jeremy back for season 2.
-This rumour was shot down earlier this year, but now it's been confirmed: Nicole Kidman will star in the second season of Top of the Lake.
-This is a few weeks old but I missed it somehow: Natalie Morales awesomely reacted to The Grinder's cancellation by Snapchatting herself sneaking onto the set and stealing stuff.
–Adele told the music producer who speculated that her recorded voice is manipulated to "suck my dick." Bless.
-Crazy Ex-Girlfriends' Rachel Bloom gets her "Teenage Dream" on in this new clip from Lip Sync Battle.
-Aw nuts. It looks like Amy Schumer and Tig Notaro are not friends IRL — despite what Schumer may think.
–Louis CK finally addressed that Gawker report that he harasses female comedians — by completely blowing it off. *sigh*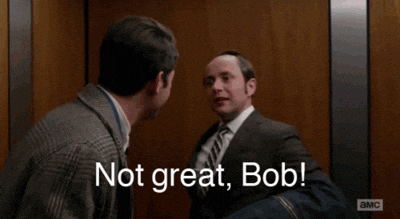 -Niceness in the midst of sadness: Adam Levine has offered to pay for Voice contestant Christina Grimmie's funeral expenses.
-The perks of having Thom Yorke as a neighbour: he'll performs an acoustic set at your garden party.
-Don't mind me; I'm just crying over these Friday Night Lights reunion photos.
-It sounds like the 'bury your tropes' panel at ATX festival was problematic. The guy from The 100 and the woman from The Originals seem woke (and she followed up the panel with a great FB post), but some of the other panelists comments are troublesome. I'm so done with the 'be grateful for what you get or you'll get even less' arguments.
-Why yes, I *would* like to watch Ugly Betty's ATX reunion panel!
-Scary: a seizure reportedly force Lil Wayne to make an emergency landing.
-This year, the film industry is on pace to sell the fewest U.S. tickets per person of any year since perhaps before the 1920s and the fewest total tickets in two decades. It doesn't help that streaming services are putting out the most interesting stuff, like this new feature starring Jason Segel and Rooney Mara.
-How is the plot of the new Harry Potter play not a joke? No, really.
-The first round of Emmy voting is now open, meaning we can all scan the Emmy ballot and see which episodes the actors and shows submit for consideration, which is always fascinating. The most head-scratching category this year is the writing one, in which my fave shows submitted a lot of my non-fave episodes. Does The Good Wife seriously think they're putting their best foot forward with that terrible finale? Or "Canary Cry" on Arrow? Or "Babylon" on The X Files? Even The Americans' choice to only submit their finale is odd; as amazing at it was, it didn't compare to the one when Martha runs away or the one when Nina [redacted].
–Disney's Moana trailer is all about The Rock's eyebrows.
-I'm getting behind this new Game of Thrones theory (especially since the author's Arya theory mostly panned out last night).
-Allow John Oliver to explain everything that's wrong with your retirement plan.