-This Evan Rachel Wood cover story is a bit more cringe-y than I was expecting from her (she randomly dances on the street? Sure she does), but I like that she told a fashion magazine that being a mother means "I pretty much always have a stain on my shirt."
-This is a great, great piece from Vulture about why we're all so fascinated with Ben Affleck's nanny.
-Rumours that Jennifer Garner has rekindled sexytimes with Michael Vartan are probably bull, but I love them just the same.
-This is a good look at the summer TV season. It's amazing that HBO crapped the bed, but USA and Lifetime came out as winners. What world is this?!
-Say what you will about Taylor Swift, but her devotion to kids with cancer and their families is still pretty awe-inspiring.  (Even if her "squad" is ridiculous and her latest Vanity Fair cover story made me eyeroll so hard I saw my brain. Seriously, who has 25 BFFs?! Does she think she's Mindy Lahiri?!)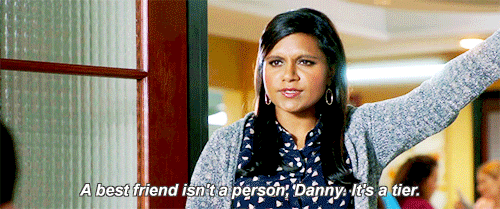 -In today's edition of "Hello, You're Old!" the Six Feet Under finale aired 10 years ago. Who wants to join my cry circle and watch this with me?
-It's official: Megan Fox had filed for divorce from Brian Austin Green.
-Sadness: Vanessa Hudgens opened up about her father's battle with stage 4 cancer during an emotional acceptance speech.
–Shonda Rhimes is developing a divorce comedy with the Trophy Wife team. How long do you think it'll be before ABC is officially renamed Shondaland?
-Of course Stephen Amell has turned his WWE appearance at Sunday's SummerSlam into a charity opportunity. He's already raised $100K selling exclusive shirts commemorating the event, with proceeds going to Emily's House, a palliative care children's hospice in Toronto. Click here to donate.
-Speaking of stars doing awesome things for charities, the casts of Agent Carter and Agents of SHIELD are reviving their Dubsmash war.
-Is it weird that I'm optimistic about Andy Samberg hosting the Emmys? Am I drunk(er than usual)?
-A Jake Gyllenhaal and Susan Sarandon romance rumour? Don't tease me, universe!
-Shhh, Jonathan Franzen. Just shhh.
-Investigators aren't actually recommending manslaughter charges for Caitlyn Jenner, guys.
–Seth Meyers uncovered John Cena's embarrassing secret hobby last night.
-Um, did Nina Dobrev leave the Vampire Diaries to do this?!