-Game of Thrones stars Kit Harington and Rose Leslie confirmed their romance on the red carpet. Surprisingly, this story was not brought to you by 2014.
-Meanwhile, Jonathan Ross put Kit Harington through a lie detector test about GoT — and it hurt.
-HBO and Bill Simmons are launching a Game of Thrones aftershow with my two favourite pop culture podcasters: Andy Greenwald and Chris Ryan. I'd hope HBO lets them loose and it has analysis and criticism like on their podcast instead of it just being a gushfest like The Talking Dead.
-TV critics' anger at The Walking Dead finale is so much more entertaining than the episode itself.
–Gwyneth Paltrow says she's allowed herself to be stung by bees in the name of beauty. That's the GOOPiest thing that she's ever GOOP'd.
-And the celebrity lifestyle blogs just keep on comin'! Katherine Heigl's latest has the distinction of being the worst named: Those Heavenly Days. I seriously assumed this was an April Fool's thing when I read about it Friday.
–Drew Barrymore gives her first interview post-split from Will Kopelman, talks a lot about wine. Seems fair.
-In today's edition of real estate porn, let's all gaze lustfully at Britney Spears's former mansion in Thousand Oaks, which could be yours for a mere $9 million.
–Amy Adams just landed a new HBO series based on a Gillian Flynn book, so they should probably start engraving her Emmys now…
–Melissa McCarthy reiterated that she was 'surprised' they didn't ask her back for Gilmore Girls. Keep stirring that pot, gurl!
-I want to watch Amy Schumer's new skit with Lin-Manuel Miranda, but stupid geo-blocking isn't letting me. This Vine just isn't enough to sustain me!
-I haven't watched American Idol in eons, but they got pretty much everyone to participate in this oral history: Simon, Paula, Randy, Ryan, JLo, Harry, Keith, the winners, etc.
-This is such a good article on fan engagement gone wrong with TV creators. My sister-in-law and I were just talking about this: how showrunners need to maintain a fine balance between listening to fans and letting them dictate plot, while also maintaining a balance on social media between teasing fans and outright lying to them. The comments on the article are beyond grating, though. Conversations about bad fan behaviour almost always immediately dissolve into "female fans are all shippers and they ruin everything."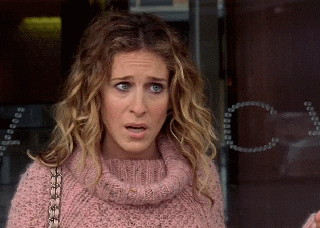 -How does Rihanna walk across subway grates like this in heels? HOW? TEACH ME YOUR WAYS, WOMAN!
–Chris Hemsworth's dramatic reading of Rihanna's "Work" is not as committed as I'd like it to be, but he's still pretty so I'll allow it.
-Batman V Superman suffered a 69% drop in week 2, slightly higher than the weekend estimate.
-Speaking of superhero movies that are no doubt going to burn us, Benedict Cumberbatch and Chiwetel Ejiofor look very bromantic in these new stills.
-This one-sheeter given to reporters before they interview will.i.am on how to maximize their time with him is ridiculous — but also filled with some pretty great interview tips.
-The trailer for the movie in which Daniel Radcliffe plays a farting corpse movie is here. Yay?