-We have the first truly terrible magazine cover of the year, courtesy of Chloë Grace Moretz on Marie Claire.
-The Girls season 5 trailer hints at a rocky start for Marnie's marriage. Also, Aidy Bryant!
-Disney has postponed the next Star Wars movie. Deep breaths, everyone.
-Mark your calendar. This is the week we all collectively fell in love with Jamie Foxx.
-Blackish stars Tracee Ellis Ross and Anthony Anderson face off on this week's Lip Sync Battle. I'll take her version of  "Super Bass" over the original any day.
-On GMA this morning, Spike Lee said we need to push for diversity at the studio level with the people who green-light movies, not just The Academy. Church!
-Also, Academy members who use the "I voted for a black person so race isn't a factor" excuse need to shut it.
-Random: Alexis Arquette just responded to Jada Pinkett-Smith's Oscar boycott comments by accusing her and Will of being gay.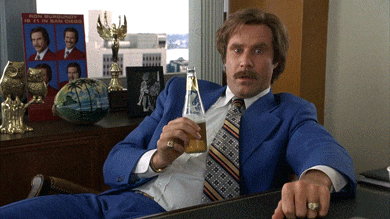 –Mindy Kaling is my TV fashion hero.
–Stephen Colbert's secret Netflix codes are perfection.
-Earlier this week, Heather McDonald said that she "100 percent lived in fear" while working on Chelsea Lately, and now Chelsea Handler has responded: "When I found out at work that [McDonald] was trading stories to US Weekly about my personal life in exchange for having her photograph run in the magazine, that was when I could have fired her. I did not fire her."
–Chuck Klosterman is writing a new book? I'm so in.
–Chris Hemsworth's bicep, though.
–Robbie Amell and the girl who played the sister on Jessica Jones just landed a new Netflix show. I heart both of those people.
-The Stacey Dash vs BET fight is a glorious thing to behold.
-Dammit, Agent Carter returned to series low ratings last night. Though I guess we should just be happy that we ended up with a second season to begin with…
–Colton Haynes playing Rob Lowe's kid on The Grinder is perfect casting.
-The cast of Will & Grace have signed on for NBC's James Burrows tribute (also known as that thing people mistakenly keep referring to as the "Friends Reunion.")
-Ellen's audience really, really enjoyed Zac Efron's twerking. Really.
-New Wonder Woman footage debuted last night. I like it but it looks so dark. Not grim dark but dark dark — I squinted through that entire thing.
-The Suicide Squad trailer is here. Everyone on Twitter raved over it last night, but I'm still on the fence. Yes, DC is finally shaking off their rep of only doing serious, dour films and yes, it looks a million times better than Batman V Superman trailer (though that's a low, low bar), and yes Margot Robbie seens to be crushing it as Harley Quinn, even when she's saddled with terrible lines like "we're bad guys; it's what we do". But I need to see more of Jared Leto. And using "Bohemian Rhapsody" is cheating.